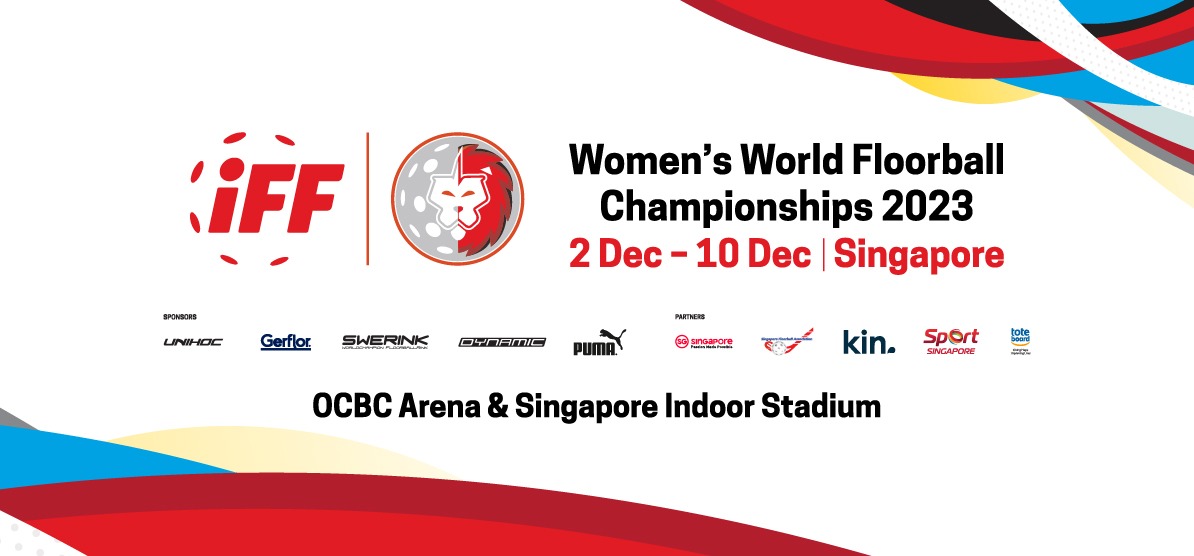 14th Women's World Floorball Championships 2023
154
154 people viewed this event.
The 14th World Floorball Championships 2023 (WFC2023) will be held in Singapore Sports Hub from Saturday 2 December to Sunday 10 December 2023. This bi-annual Women's World championship played every odd year returns to the shores of Singapore after 18- years since 2005 when Singapore hosted the 5th Women's World Floorball Championships.
The Championship will be contested by 16 qualified teams competing in 48 matches, including Team Singapore. The Group Stage, Play-Offs, and Quarter Finals will take place at the OCBC Arena Hall 1 & Hall 2. The Semi-Finals and Finals will be played at the Singapore Indoor Stadium on Saturday 9 December & Sunday 10 December. Beyond the excitement of world-class floorball action by top floorball athletes on the court, supporting fringe activities and promotional booths will take place at OCBC Square and OCBC Arena Park during the period of the Championship.
#floorball, #wfc2023, #floorballunite